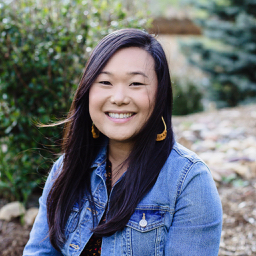 "I have this picture in mind of myself as a tiny, tiny person in the hands of God, and that his hands are vast and the world is vast, not in an overwhelming way, but in a 'there's actually still good in this world' way." — Grace P. Cho
Listen in as Women in the Academy and Professions associate Caroline Triscik interviews writer and editor Grace P. Cho. In this conversation, Grace invites us into her personal journey growing up as the Korean-American daughter of a pastor and missionaries, and on to becoming a writer and mother. Grace shares how the re-examination of her conservative upbringing led her to see God as more vast, wide, and mysterious, which in turn helped her become more gracious and compassionate toward herself and others.
For show notes or more information please visit our article at The Well.

If you'd like to support the work of InterVarsity's Women in the Academy and Professions, including future podcasts such as this episode, you can do so at givetoiv.org/wap. Thank you for listening!