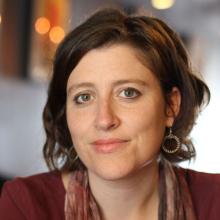 Listen in as Women in the Academy and Professions director, Karen Guzmán talks with Tish Harrison Warren about a myriad of topics including vocation and calling, truth and beauty, settling into a new place, whether women and men think about work differently, and spiritual practices for busy women.
For show notes or more information, please visit http://thewell.intervarsity.org/podcasts/shape-call-interview-tish-harrison-warren
If you would like to support the work of InterVarsity's Women in the Academy and Professions, including future podcasts such as this episode, you can do so at givetoiv.org/wap. Thank you for listening!