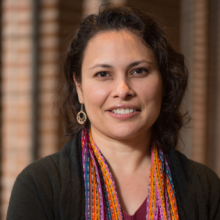 After years of conducting education research that never made it into the hands of those who needed it, Dr. Ruth López Turley sought a new avenue for meaningful work. Presented with the resources to start something new and bolstered by a transformational encounter with God in a monastery, Ruth embarked on a journey to create reform in research, bringing the beginnings of change to a significantly broken education system. Listen in on our conversation with WAP Associate Caroline Triscik and Dr. Ruth López Turley as she shares about the intersection of her faith, her career, and family life.
For show notes or more information, please visit http://thewell.intervarsity.org/podcasts/research-good-education-interview-ruth-l-pez-turley
If you would like to support the work of InterVarsity's Women in the Academy and Professions, including future podcasts such as this episode, you can do so at givetoiv.org/wap. Thank you for listening!